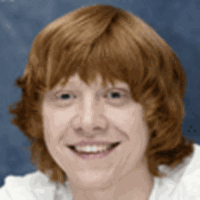 Rupert Grint
TV appearances by Rupert Grint in U.S. & Canada; Emma on 'Letterman'
July 1, 2007 at 12:03 AM ET
Geri HPANA

harry potter and the order of the phoenix movie, order of the phoenix movie, ootp movie, rupert grint, emma watson
---
While he hasn't been mentioned in making any TV appearances till now, we can tell you that Harry Potter actor Rupert Grint is scheduled to appear

on the Today Show on July 13th and on the Late Late Show with Craig Ferguson on July 14th.
We have also learned that Rupert will be promoting the Harry Potter and the Order of the Phoenix movie in Canada, but as of now no additional information is available. We will of course update when we learn more.
Thanks to Sivt and ICM

for the information.
UPDATE: We have also learned that Emma Watson is scheduled

to appear on Late Show With David Letterman on July 11th. Please check your local listings for times.