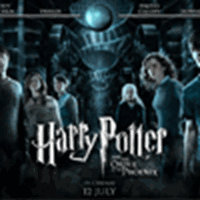 'Order of the Phoenix'
London premiere of 'OotP' to be streamed live on July 3
June 30, 2007 at 12:10 AM ET
Geri The Leaky Cauldron

harry potter and the order of the phoenix movie, order of the phoenix movie, ootp movie
---
The Official UK Harry Potter and the Order of the Phoenix web site

has recently been updated with news that fans can watch the red-carpet premiere live from London on July 3rd.
The premiere will be streamed on the official site starting at 5 pm (BST) and you can check out the World Clock

to find out what time that will be at your location.
In a few days we will have a list of cast and celebrities attending the event and staff from HPANA will be on the red-carpet to bring you all the news. Stay tuned.