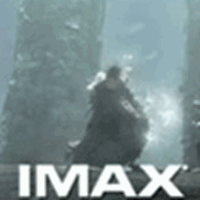 IMAX trailer
IMAX trailer for 'Harry Potter and the Order of the Phoenix'
June 24, 2007 at 5:52 AM ET
Geri HPANA

harry potter and the order of the phoenix imax movie, order of the phoenix imax movie, ootp imax movie
---
A trailer

for the IMAX version of Harry Potter and the Order of the Phoenix has been posted online. The trailer shows some great footage of the movie and the scenes that will be in 3D in the movie. Enjoy.
Thanks to Sam for the link.
UPDATE: You can now download the IMAX trailer here

courtesy of Pottermanic

.