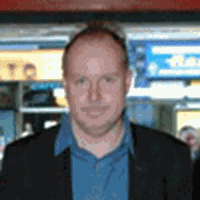 David Yates
Yates had the time of his life directing 'OotP'
June 24, 2007 at 5:27 AM ET
Geri HPANA (via The Observer)

harry potter and the order of the phoenix movie, order of the phoenix movie, ootp movie, david yates
---
The release of Harry Potter and the Order of the Phoenix is just weeks away and yet another interview with director David Yates has appeared

online. In this one Mr. Yates discusses how he got the job and his enjoyment of meeting with JK Rowling when she comes to talk about the new script for Half-Blood Prince.
When asked how he got the job David replies:
You're not the first to ask. David Heyman, who produces the Harry Potter films, was a big fan of the TV work I'd done. There were certainly other directors in the frame, such as Jean-Pierre Jeunet, who directed Amelie. But as Order of the Phoenix is quite edgy and emotional, and it's got a political backstory, the studio saw a fit with me. I think they wanted to wake it up a bit, make it real.
David says of meeting JK to discuss the next script:
Jo is actually going to come and join us for a few days and talk through the script. I'm really looking forward to having her around; she's grown up enough to say that the film is a separate entity to the book so she always leaves the director to get on with his job. Having said that, she has great ideas and insights.