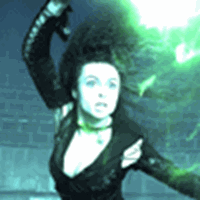 'Order of the Phoenix'
New footage from 'Order of the Phoenix'
May 12, 2007 at 9:03 AM ET
Geri HPANA

harry potter and the order of the phoenix movie, order of the phoenix movie, ootp movie
---
Last night during Entertainment Tonight in the U.S. some new footage from Harry Potter and the Order of the Phoenix aired.
You can view the new footage here

, which shows Prof. Lupin discussing Voldemort, the battle between Sirius and Bellatrix, as well as Harry and the Dementors.
Thanks to Okrim from Portkey.it

for the link.
We have also updated our previous

news post in reference to the U.S. rating of the movie.