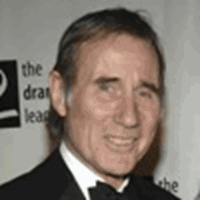 Jim Dale
Jim Dale to host 'HPDH' release party in NYC
May 8, 2007 at 9:29 AM ET
Geri HPANA (via Business Wire)

harry potter and the deathly hallows, deathly hallows, hpdh, book 7, jim dale
---
Jim Dale, the U.S. narrator of the Harry Potter books will host

a midnight release party for Harry Potter and the Deathly Hallows in New York on July 20th.
The party will take place at the Barnes & Noble Union Square and beginning at 10:30 pm Mr. Dale will discuss how he got the role of narrator, how he creates his characters' voices and he will also read excerpts from the previous books.
You can go to the B&N web site to view

(just scroll down and the link is on left hand-side of screen) an interview with Mr. Dale in which he discusses how he narrates the books.