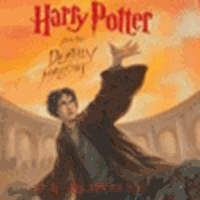 HPDH
Do you live in the "Harry-est Town" in North America?
---
To tie-in with the release of Harry Potter and the Deathly Hallows Amazon.com announced this morning a competition in which a town with the most pre-orders of the book (based on a per capita basis) could win a $5,000 Amazon.com gift certificate, which will be given to a charitable organization that serves the winning town.
According to the press release

the current "Harry-est Towns" in America are:
1. Falls Church, VA
2. Fairfax, VA
3. Gig Harbor, WA
4. Vienna, VA
5. Katy, TX
6. Media, PA
7. Issaquah, WA
8. Doylestown, PA
9. Pembroke Pines, FL
10. Snohomish, WA
The company will use the most recent U.S. Census data and include all U.S. towns and cities with a population of more than 5,000 people. The winning town will be announced shortly after the deadline of 11:59 p.m. PDT on July 15, 2007. Amazon.com will donate a $5,000 Amazon.com gift certificate to a charitable organization of its choice that serves the winning town.
The list will be updated

weekly and Greg Greeley, vice president of books at Amazon.com said:
Harry Potter mania is growing as we approach the release of the seventh and final book in this historic series. Our search for the 'Harry-est Town' is a fun way for us to acknowledge the town with the greatest Harry Potter following and benefit a charity that serves their local community.
Additionally, Amazon.com have created a "Muggle Counter" which will track pre-order requests, which currently stands at 450,000, and will be updated hourly.
For those fans in Canada, Amazon.ca have also announced

the same competition.
Harry Potter and the Deahtly Hallows will be released on July 21, 2007.