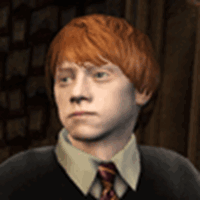 'OotP' game
Competition to see how 'OotP' game works
March 16, 2007 at 8:16 AM ET
Geri CBBC Newsround

harry potter and the order of the phoenix game, order of the phoenix game, ootp game, ea games
---
Do you want to go behind-the-scenes and find out how the Harry Potter and the Order of the Phoenix computer game is made? Well this is the competition

for you - if you live in the UK.
CBBC Newsround is looking for a fan (you have to age 12 or under) to find out how the game is made and all you have to do is answer a very simple question and tell them in 50 words or less which character you most enjoy playing in the games and why?
What is the name of Hermione's cat?
The deadline for entries is Friday, March 30th.