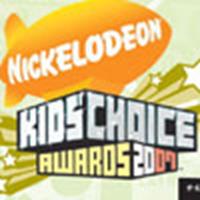 Kid's Choice Award 2007
Voting now open for Kid's Choice Award 2007
March 7, 2007 at 10:00 AM ET
Geri Harry Potter Fan Zone (via Nick.com)

harry potter series, hp series, potter series, potter books, harry potter books
---
Fans are now able to vote online

in a total of 16 categories for the Nickelodeon Kids' Choice Awards for 2007 in which the Harry Potter book series has been nominated in their "Favorite Book" category.
You will also be able to vote via cell phones and beginning Sunday, March 11th in TEENick with the Kids' Choice Awards nominee a different category will be featured on-air each week, and kids can then cast their vote online via their web site.
The Favorite Book category:
How to Eat Fried Worms
Island of the Blue Dolphins
Harry Potter series (series)
Lemony Snicket's A Series of Unfortunate Events (series)
The show will air live from Los Angeles on Saturday, March 31, with host Justin Timberlake.