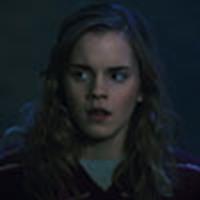 'Order of the Phoenix'
'Phoenix' movie on the top of lists for 2007
January 5, 2007 at 8:09 PM ET
Geri HPANA

harry potter and the order of the phoenix movie, order of the phoenix movie
---
With the release of Harry Potter and the Order of the Phoenix movie a few months away, some entertainment outlets are including it in their lists of the top movies of the year to watch.
MTV

has chosen Order of the Phoenix as their number 1 movie of 2007, stating:
"It's time for me to tell you what I should have told you five years ago," Dumbledore tells Harry Potter in Harry Potter and the Order of the Phoenix. "I am going to tell you everything." And so he does. The real question is whether or not he'll tell us - the explanatory resolutions at the end of Rowling's books have been among the most glaring and obvious omissions from the series' films. And with big characters and plot points that fans reference with capital letters - the Prophesy, the Giant, the Senior Undersecretary, the Death, the Loon, the Order - there's enough here for two movies. After the series' climax in Goblet of Fire, Harry tries to warn the world of the return of Lord Voldemort to no avail. Fans with a keen eye will be attempting to divine possible plot points for the seventh and final book: Harry Potter and the Deathly Hallows. No time-turners allowed - the film opens July 13.
Entertainment Weekly ranks

the movie in their number 2 spot stating:
When the Ministry of Magic refuses to believe that You Know Who (Ralph Fiennes) has returned, Harry (Daniel Radcliffe) builds an army of students to do battle. And if you don't know your Hogwarts from your Muggles, take heart: The saga wraps up with a seventh novel. (Harry Potter and the Order of the Phoenix, July 13; Harry Potter and the Deathly Hallows, TBA)
On a lighter note, Premiere magazine calls

the teaser trailer for the movie fierce, for several reasons:
Someone finally got Rupert Grint and Dan Radcliffe haircuts.
Alan Rickman, criminally underused in the past two films, is back, biting off his words with meditated malice.
New additions Imelda Staunton and Helena Bonham Carter both look like they are Bringing It.
Harry's makeout with Cho Chang looks to be delightfully awkward.
The orchestral theme suits the Potter franchise perfectly; it's some of John Williams's best work of the past ten years.
Thanks to everyone who emailed.