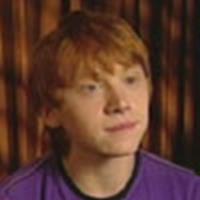 Rupert Grint
Rupert discusses directors for last 'Potter' movies
October 16, 2006 at 10:17 PM ET
Geri HPANA (via JewReview.net)

harry potter and the order of the phoenix movie, order of the phoenix movie, rupert grint, chris columbus, alfonso cuaron
---
While promoting his latest movie Driving Lessons in Los Angeles, Rupert Grint mentions briefly the atmosphere with the new director David Yates, filming Harry Potter and the Order of the Phoenix and his ideas where his character Ron will go.
Rupert also discusses rumours about Chris Columbus and Alfonso Cuarón's participation in the sixth and seventh films.
You can watch the video here

, thanks Shmuel.