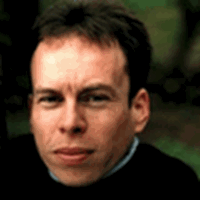 Warwick Davis
Warwick Davis discusses 'Potter' during radio interview
September 15, 2006 at 9:10 AM ET
Geri HPANA (via News Tip)

warwick davis, harry potter movies, prof flitwick, flitwick
---
To help promote the release of the new Star Wars DVD, Warwick Davis (Prof. Flitwick) from the Harry Potter movies briefly discussed working as Flitwick as well as the young actors who portray Harry, Ron and Hermione.
You can listen to his interview here

from BBC Radio One. Thanks to Tim for the link.
UPDATE: Thanks to Lara for letting us know that there is also an interview

with Warwick that ties in with his radio interview online.