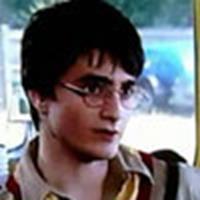 Dan in 'Extras'
Snippet of Dan's appearance from 'Extras'
September 9, 2006 at 10:02 AM ET
Geri HPANA

daniel radcliffe, dan radcliffe, extras, ricky gervais
---
A brief snippet from Extras featuring Harry Potter actor Daniel Radcliffe was shown on the Jonathon Ross show last night in the UK. The clip also shows Ricky Gervais and Jonathon Ross discussing the episode in which Dan appears.
You can watch the video here

in Quicktime and here

in Windows Media (please remember to click and save target as…), thanks to Karen for sending in.
The episode featuring Dan will air on BBC2 on Thursday, September 28th at 9:00 pm. No air date for the U.S. has been announced yet.
Please be advised that the show's material does contain mature subject matter and may not suitable for younger audiences. Please use caution when viewing the clip.
Thanks to HP4U

for letting us know that Julie Walters also appeared on last nights show. Julie confirmed that she has finished filming her role for Order of the Phoenix and mentions how level headed all the kids have remained despite all the success of Harry Potter, thanks to their parents. Thanks Ty.
UPDATE: Thanks to HPSorcery you can now view a clip of Julie Walters appearance on the Jonathon Ross show last night here

. Thanks to Wizard News

for the link.