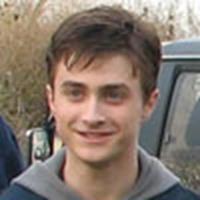 Daniel Radcliffe
Harry Potter 5 filming near completion
September 1, 2006 at 4:09 PM ET
Cheeser HPANA

harry potter and the order of the phoenix movie, order of the phoenix movie, harry potter 5
---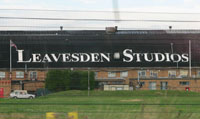 HPANA had the great honor of visiting the set of Harry Potter and the Order of the Phoenix today in the UK.
A teaser of our report will be published along with the teaser trailer for the film later this year, and a full report will follow in 2007.
It was day 103 of about 150 days of shooting, and the movie is shaping up to be another blockbuster success. We toured the set, interviewed the stars and saw several scenes being filmed. Unfortunately we can't offer any specifics right now, but the wait will definitely be worth it. (We did independently verify, however, that there will be no Quidditch in the film, to Rupert Grint's chagrin. He's looking forward to other scenes, though.)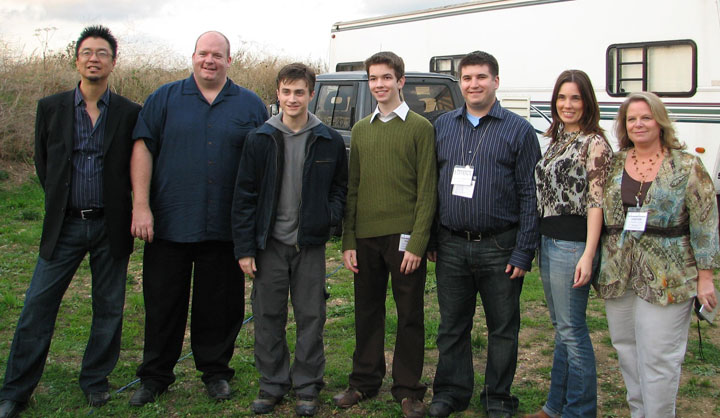 In attendance today, posing for the picture above with actor Daniel Radcliffe, were representatives from (left to right) Sci-Fi Channel

, IGN

, Veritaserum

, HPANA, ComingSoon.net

and DanRadcliffe.co.uk

.
Harry Potter and the Order of the Phoenix will be released July 13, 2007. It's directed this time around by David Yates, with music by Nicholas Hooper.
Stay tuned for exclusive tidbits in the near future!