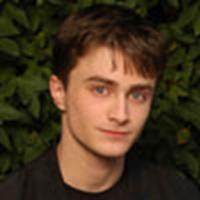 Dan Radcliffe
Daniel to star in ITV drama
August 27, 2006 at 7:16 PM ET
Geri HPANA (via DanRadcliffe.com/DanRadcliffe.co.uk)

daniel radcliffe, dan radcliffe, my boy jack, david haig
---
It was announced this weekend at the Edinburgh International Film Festival that Harry Potter actor Daniel Radcliffe will star in the British TV station ITV's production of My Boy Jack, the true story of Rudyard Kipling and his son Jack who was tragically killed during the First World War. Filming of the drama will take place next summer and be screened next autumn on ITV.
Dan had this to say about this new venture:
For many people my age, the First World War is just a topic in a history book. But, I've always been fascinated by the subject and think its as relevant today as it ever was with young men all over the world still sacrificing their lives in the name of war.
I can't even begin to imagine what it must have been like in the trenches, living amongst the stench of death and knowing that at any moment it may be your last. But, I think its important we try to imagine the horrors these young men experienced and to never forget them.
I am extremely proud to be part of the production of My Boy Jack and only hope I can do justice to the memory of the men who fought and those who died.
The drama was written by and will also star actor/writer David Haig

.
You can read more and see pictures of Dan and David here

and here

courtsey of DR.co.uk

and DR.com

.
Additional information on the project is available here

.