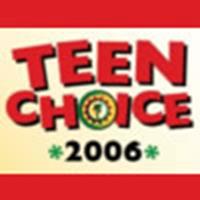 'Goblet of Fire' wins Teen Choice award
August 21, 2006 at 2:19 PM ET
Geri HPANA (via News Tip)

harry potter and the goblet of fire movie, goblet of fire movie, teen choice 2006
---
Teen People magazine's 'Teen Choice 2006' awards show took place last night in the U.S. and Harry Potter and the Goblet of Fire won the 'Teen Choice' award in the Drama category.
The movie was up against Flight Plan, Pride & Prejudice, Take the Lead, Goal!, and Walk the Line.
You can read the full list of winners here

.
Thanks to K.D. for the link.