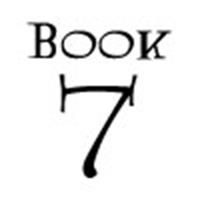 Harry Potter book 7
Receive e-mail notification to pre-order book 7
August 14, 2006 at 10:02 PM ET
Geri HPANA (via News Tip)

harry potter 7, harry potter book 7, harry potter book 7 release date
---
Canadian booksellers, Chapters, are now offering fans the ability to sign up to be the first to know when Harry Potter 7 is ready for release.
All you need to do is enter your name and email address here

and you will receive notification as to when you can pre-order the book.
If you don't live in Canada, don't fret, other online booksellers will be offering the opportunity to sign up for you to receive notification, as they have done in the past. Chapters is just the first to offer this to fans. Also note that no publication date or the name of the book have been released.
Thanks to Jeremy for the tip.
UPDATE: Barnes & Noble in the U.S. are now giving fans the ability to sign up

for notification. Thanks to Sharon for the link.