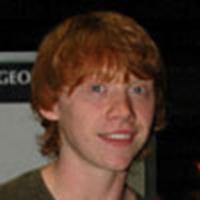 Rupert Grint
Grint signed for unspecified project for ITV
August 9, 2006 at 2:36 PM ET
Geri BBC

rupert grint, julie walters, robbie coltrane
---
Rupert Grint who plays Ron Weasley in the Harry Potter movies has signed on

on for an unspecified project for UK television station ITV.
ITV, wishing to 'revitalize' their ratings, will announce their new program schedule at the Edinburgh Television Festival

, which takes place from August 25 to 27.
No additional information is available about the project. Fellow Potter actors Robbie Coltrane and Julie Walters are also scheduled to appear on the channel.