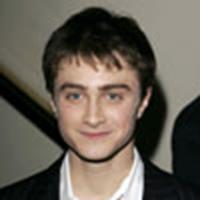 Dan Radcliffe
Another thank you from Daniel Radcliffe
August 5, 2006 at 11:55 AM ET
Geri DanRadcliffe.com

Daniel radcliffe, dan radcliffe, demelza house
---
In another thank you for birthday gifts, Daniel Radcliffe thanked his fans for their generous contributions to Demelza House

, raising a wonderful £4,220 ($8,050), as well as their wishes and stories in an edition of ACED Magazine.
Below is just a snipped from the letter:
Most important, however, is the fact that so many people contributed to Demelza House and did not send me presents. I cannot thank you enough for this as it makes a huge difference to the hospice. Thank you.
You can go here

to see the ACED magazine issue with the stories and wishes and here

to see the full thank you letter from Dan.