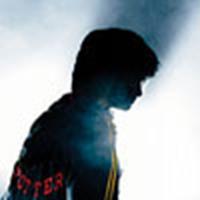 'Goblet of Fire'
'Goblet of Fire' nominated for SCREAM Award
July 22, 2006 at 1:40 AM ET
Geri The Leaky Cauldron

harry potter and the goblet of fire movie, goblet of fire movie
---
Harry Potter and the Goblet of Fire has been nominated

in the 'Best Fantasy Film' category in the first annual Spike TV's SCREAM Awards.
Goblet of Fire will be up against Batman Begins, King Kong, Pirates of the Caribbean: Dead Man's Chest, Superman Returns and Tim Burton's Corpse Bride.
Starting on Friday, July 21 through Friday, October 6, fans can vote

for their favorites. The SCREAM Awards 2006 celebrates horror, sci-fi, fantasy and comic books and will be shown on Tuesday, October 10 (10:00 PM - Midnight, ET/PT).