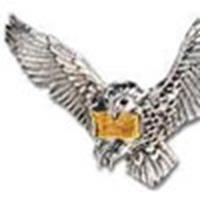 MugglePost
MugglePost.com owlery moves to Google
July 18, 2006 at 7:03 PM ET
Cheeser HPANA

free email, gmail, google mail, owl post, mugglepost
---
In a word, it's wicked.
HPANA's free e-mail service, MugglePost.com

, has moved to Google's award-winning GMail system!
Google has granted HPANA 10,000 GMail-powered accounts to test on MugglePost.com. The accounts feature over 2GB of free storage each, calendar and contact integration, and even built-in chat.
Due to the limited nature of this opportunity, and since we already had thousands of users on MugglePost.com that have been brought over to the new system, HPANA will be issuing new addresses only to registered members who have been active on the site for at least one week. Requests will be honored on a first-come, first-served basis, with preference to long-term members.
If you're a registered HPANA member, you can request an account now.