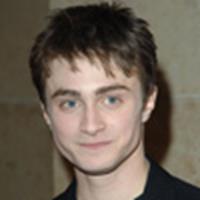 Dan Radcliffe
Radcliffe & Davis finish filming for 'Extras'
July 6, 2006 at 1:08 PM ET
Geri Veritaserum

daniel radcliffe, dan radcliffe, warwick davis, ricky gervais' extras
---
Last November we let you know

that Harry Potter actor Daniel Radcliffe was scheduled to appear on the HBO

and BBC Two

television comedy show 'Extras.' Joining Daniel will be fellow actor Warrick Davis (Prof. Flitwick), who states

on his web site that he has just finished filming his scenes for the show with Daniel.
I have just finished a fun three days of filming on the set of Ricky Gervais' comedy Extras.
In episode three, I play myself, albeit an overly exaggerated version. The episode also features 'Harry Potter' actor, Daniel Radcliffe. Both Daniel and I show a very different side of our true characters!
We will update with air dates for the show in the UK and the U.S. as soon as they are announced.