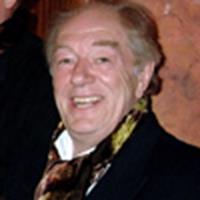 Michael Gambon
Gambon has a request for JKR
June 28, 2006 at 9:11 AM ET
Geri Harry Potter Fan Zone (via The Daily Telegraph)

michael gambon
---
While discussing his new play Eh Joe, Michael Gambon, who portrays Professor Dumbledore in the Harry Potter movies, commented

briefly on his shock of finding out about his character's death in book six and his hope as to what Rowling may do for his character in the last book.
Gambon learned of the demise of his character in book six from a newspaper, and has a request for the author:
It was such a shock. I thought, Jesus Christ. I'm sure if she reads this article, she might think, 'Ah, poor bloke. I'll put him in the seventh book as a ghost.' If she would kindly just put me in there.