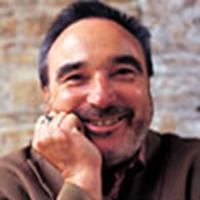 Barry Cunningham
The man who discovered 'Potter' gives his reasons
May 31, 2006 at 8:08 PM ET
Geri Yahoo! News (via CNN Money)

barry cunningham
---
Recently Barry Cunningham, the publisher of the Chicken House children's books and the founding publisher of Bloomsbury Children's Books in the UK was asked about what guided his decision-making in choosing the Harry Potter series and stated: "I choose books purely based on what I believe children will react to. If you carry the child within you, that's what works."
Mr. Cunningham explained:
I didn't know that a dozen publishers had turned it down or that the author, J.K. Rowling, had become utterly discouraged. I think everybody else passed on it for all the wrong reasons: It was long, the title was unusual, and the story is pretty dark. Rowling needed someone to see what it was, a story of bravery and danger and adventure but with great humor - as opposed to what it wasn't, a traditional children's book.
Just scroll down to the end of the page

to read the rest of the article.