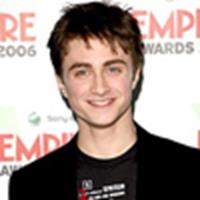 Dan Radcliffe
Dan named to Teen People's 'Bubbling Under' list
May 18, 2006 at 8:41 PM ET
Geri HPANA (via DanRadcliffe.co.uk)

daniel radcliffe, dan radcliffe
---
Teen People have announced their annual '25 Hottest Stars Under 25' as well as their 'Bubbling Under' list of which Harry Potter actor Daniel Radcliffe has been added. The 'Bubbling Under' list consists of actors that the publication believes are on the cusp of entering their '25 Hottest Stars Under 25' list.
Below is what the magazine

said about Dan:
Little Harry Potter is growing up quickly! Now 15, the actor best known for bringing the beloved wizard to life on the big screen, is hard at work on Harry Potter and the Order of the Phoenix. That movie, the fifth in the Harry Potter series, is due in theaters next July. But he's more than just a one-trick wizard; he recently filmed the '60s-era movie December Boys, which follows four orphans as they escape from their orphanage. Look for that to be released later this year.
Additional actors on the 'Bubbling Under' list are Kate Bosworth, Sienna Miller, Mandy Moore, singers Rihanna, Jesse McCartney, Teddy Geiger and Australian group The Veronicas and tennis player Andy Roddick.
Thanks to Page

for the news and I do know that they have seemed to incorrectly given Dan's age as 15, he will be 17 in July.