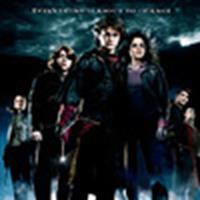 'Goblet of Fire'
'Harry Potter' and the legal downloads
May 9, 2006 at 12:11 PM ET
Geri HPANA (via News Tip)

harry potter and the goblet of fire, goblet of fire
---
In an effort to stem the illegal download of movies over the internet earlier this morning Warner Bros.' video unit announced

that they would begin selling movies and television shows via BitTorrent Inc. Warner Bros. will be release over 200 movies this summer including the blockbuster Harry Potter and the Goblet of Fire, which should cost the same as the DVD.
BitTorrent

allows users to download a file from multiple different people, rather than a central location and was widely used for the illegal download of movies. Last November BitTorrent and the Motion Picture Association of America (MPAA) came to an agreement in which BitTorrent would help stem illegal swapping of digital movies and TV shows by removing links to pirated copies.
According to Jim Wuthrich, senior vice president, Warner Bros. Home Entertainment:
We've come to a point where you have sufficient consumer demand and we have the technology that is now mature enough.
Thanks to Heidi from Fiction Alley

for the tip.