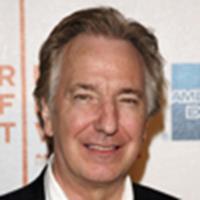 Alan Rickman
Alan Rickman attends Tribeca Film Festival
May 5, 2006 at 8:51 PM ET
Geri HPANA

alan rickman, snow cake
---
Another Harry Potter actor was in New York this week to attend the Tribeca Film Festival. Alan Rickman (Prof. Snape in the Harry Potter movies) attended the premiere of his movie Snow Cake

last night with actress Sigourney Weaver.
You can view some hi-res images of the event here

courtesy of Getty Images, and a clip from the movie here

.
Thanks to Michelle who sent us the last picture from the screening, she also let us know that Alan was also in town to find a new theatre venue for his play, My Name Is Rachel Corrie. Thanks to everyone else who emailed.