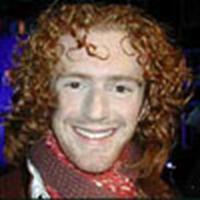 Chris Rankin
Rankin: Percy "to become really obnoxious" in 'Phoenix'
April 27, 2006 at 8:19 AM ET
Geri HPANA (via News Tip)

chris rankin, harry potter and the order of the phoenix, order of the phoenix
---
While discussing

his most recent theatrical foray in Wuthering Heights, actor Chris Rankin from the Harry Potter movies discusses the path he has chosen, his character and what we can expect to see in Order of the Phoenix.
On his amazement to find himself where he is now:
It's almost six years to the day since I found out I'd got the part, and I'm still trying to get my head around it!
We start filming the next one in two weeks' time, and it's always the same; I look around at all those great British actors, like Michael Gambon (Dumbledore) and Julie Walters (Mrs Weasley), and think to myself, 'what on earth am I doing here - why did they pick me?'
On his character in Order of the Phoenix:
My character didn't appear in the last film but, when he makes his return in the next one, he starts to become really obnoxious.
By that stage, of course, he's working for the Ministry of Magic and he's become so power-hungry that he'll step on anyone to get where he wants.
And let's just say that the Minister for Magic, Mr Crouch, has his shoes well and truly kissed!
To see where Chris will be appearing in Wuthering Heights, check out his web site

.
Thanks to everyone who wrote in.
[Editor's Note: I am fully aware that Chris mentions the Minister of Magic as Mr. Crouch, it was probably an error on his part or the interviewer.]