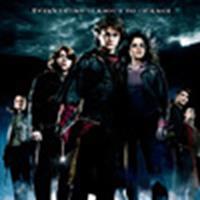 'Goblet of Fire'
'GoF' grosses $20 million in IMAX theatres
April 18, 2006 at 8:03 AM ET
Geri Yahoo! News (via PRNewswire)

harry potter and the goblet of fire, goblet of fire
---
Last year's release of Harry Potter and the Goblet of Fire: The IMAX Experience has become the first

digitally re-mastered 2D IMAX movie to gross more than $20 million.
The movie has set numerous records for a simultaneous release, including biggest three-day opening weekend and highest per screen average.
Dan Fellman, President of Domestic Distribution at Warner Bros. Pictures remarked:
We are thrilled with the unprecedented box office performance of Harry Potter and the Goblet of Fire in IMAX theatres. The IMAX release helped contribute to the overall excitement surrounding the Harry Potter campaign as well as the theatrical success of the film.