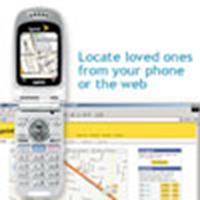 Sprint's 'Family Locator'
Sprint to offer Marauder's Map-like service for parents
April 14, 2006 at 2:35 PM ET
Cheeser Wizard News (via Mercury News)

family locator, sprint phones, maurader's map
---
Mobile phone giant Sprint on Thursday introduced

a service called Family Locator

that will allow parents to see their children's current location on a map, using the GPS features found in their kids' phones.
The service, which costs $9.99 a month, is accurate from within a few yards to a few miles, depending on the phone. Both parent and child must consent to the tracking before it's enabled.
From the Sprint web site:
Mom, Dad or a trusted caregiver can locate loved ones without disturbing their activities, receive notification when a child enters or leaves a designated area, and quickly and easily send text messages to one or more family members.
The application uses GPS technology to determine the location of authorized mobile handsets, which it then displays on an interactive map. Sprint Family Locator also provides an intuitive interface for text-message communication and account management. These features are accessible from both a registered mobile handset and the secure Sprint Family Locator Web site.
An additional feature, called "Safety Check," will automatically monitor and notify a parent of their child's location on a scheduled basis.