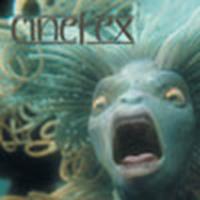 Cinefex magazine
'Goblet' special effects profiled in Cinefex
April 14, 2006 at 2:21 PM ET
Cheeser The Leaky Cauldron (via Cinefex)

harry potter and the goblet of fire, special effects, cinefex magazine
---
Cinefex has published a 20-page look at the special effects in Harry Potter and the Goblet of Fire in their April issue

.
Included are interviews with key artists, never-before-seen pictures, and nitty-gritty details about the creation of certain effects:
For Harry Potter and the Goblet of Fire, the fourth installment in the film franchise based on J.K. Rowling's acclaimed children's book series, visual effects supervisor Jim Mitchell oversaw the creation of all-new fantasy characters and environments as a teenage Harry tests his mettle in the Triwizard Tournament. Special effects supervisor John Richardson, creature supervisor Nick Dudman, and an international team of visual effects vendors – the largest ever since the series began – joined forces to bring Rowling's increasingly mature themes to fruition.
The article, "Dark Lord Rising," was written by Joe Fordham. You can buy a copy

of the magazine online for $12.50.