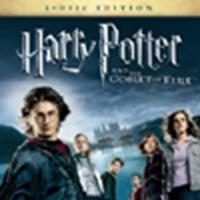 UK 'GoF' DVD
Empire reviews 'GoF' DVD for British fans
March 20, 2006 at 10:31 AM ET
Geri HPANA (via Empire Online)

harry potter and the goblet of fire dvd, goblet of fire dvd
---
British entertainment magazine Empire has review the Harry Potter and the Goblet of Fire DVD for UK fans and have given the DVD 3 out of 5 stars.
According to the review

:
Even though Newell's adaptation runs to more than two-and-a-half hours, the book is such a doorstopper that screenwriter Steve Kloves had to ditch more material this time around. Harry's annual confinement with his ghastly Dursley relations and Hermione's house-elf-liberation campaign is gone. While he was at it, it's a pity he didn't also delete tabloid hackette Rita Skeeter — however much one likes Miranda Richardson — since she obviously functions as author J. K. Rowling's dig at celebrity-stalking gossips, adding nothing more than running-time the story doesn't need.
As it is, there's too much contrasting material with which to contend: the life-or-death challenges of the Triwizard competition are interspersed with a host of new characters and their sinister or serio-comic sub-plots, school lessons, the agenda of yet another eccentric new Defence Against The Dark Arts professor in Brendan Gleeson's fierce Mad-Eye Moody, Potter sidekick Ron's sulks, swotty Hermione's makeover and Harry's blushing attempts to ask a girl to a dance…
Consequently, the story editing goes through some distinctly choppy patches. It looks as if several scenes were filmed at greater length, surviving in quick snippets that are frequently unnecessary. The movie Newell set out to make — eccentric comedy-cum-Hitchcockian conspiracy — can only be glimpsed briefly, before that beast of a plot charges back into shot, demanding attention.