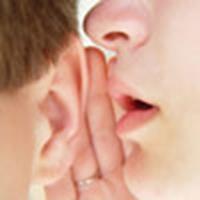 Goblet Gab Live!
Watch and discuss 'Goblet of Fire' live on HPANA
March 10, 2006 at 3:35 PM ET
Cheeser HPANA

harry potter and the goblet of fire, harry potter goblet of fire, harry potter chat
---
This weekend HPANA will host its first ever movie-watching party. Join us at 5:30 p.m. EST on Saturday when we pop the movie into our DVD players and watch it again with fellow fans.
As we watch it together, point out your favorite (and least favorite) parts, talk about your favorite characters, and afterwards discuss the deleted scenes and special features!
You'll need to have your own copy of the DVD (HPANA is not broadcasting the film). You'll also want to get here 15-30 minutes early so that you can start the movie at the same time as everyone else in the chat room.
(Those in the UK and other countries who cannot yet buy the DVD: never fear, we'll be holding another live chat near the end of the month!)
Join us for Goblet Gab Live!
WHEN WILL IT HAPPEN?
Saturday, March 11, 2006
WHAT TIME?
America:
5:30 p.m. EST (New York - home base, use this time for conversion)
4:30 p.m. CST (Chicago)
3:30 p.m. MST (Salt Lake City)
2:30 p.m. PST (Los Angeles)

Europe:
10:30 p.m. GMT (London)
11:30 p.m. CET (France/Germany/Spain/Finland)

Asia-Pacific (Sunday the 12th):
6:30 a.m. AWST (Perth)
8:30 a.m. AEST (Brisbane)
9:30 a.m. AEDT (Sydney)
11:30 a.m. NZDT (Wellington)
WHERE?
Right here. Just come to the site, and you'll be invited to enter the Room of Requirement at the appropriate time (about 15-30 minutes before the movie start time - don't be late, we all have to hit "play" at the same time!).
You'll need the latest version of Java installed to access the chat.
Note: For the safety and enjoyment of all participants, you must be a registered HPANA member to chat. Sign up here - it's fast, free and fun.