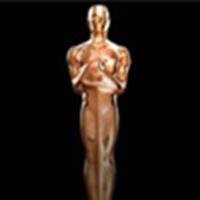 Oscar
'Goblet of Fire' fails to win an Oscar this year
March 5, 2006 at 9:35 PM ET
Geri HPANA

harry potter and the goblet of fire, goblet of fire
---
Harry Potter and the Goblet of Fire failed to win an Oscar

at tonight's ceremony in Los Angeles. The winner in the Achievement in Art Direction category was Memoirs of a Geisha.
Goblet was up against Good Night, and Good Luck, King Kong, Memoirs of a Geisha and Pride & Prejudice.
Meanwhile, Six Shooter starring Potter actor Brendan Gleeson

won an Oscar for Best Short Film, Live Action. Also note that Wallace & Gromit voiced with Ralph Fiennes

won an Oscar for Best Animated Feature Film of the Year. Congratulations to both.
On the plus side the movie did win an award

in the foreign feature film category: sound f/x and foley, dialogue and ADR at last night's Motion Picture Sound Editors 53rd Golden Reel Awards

. Thanks to Wizard News

for the tip.