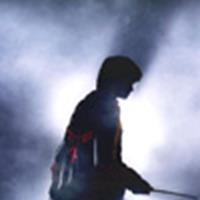 'Goblet of Fire'
'GoF' on 'Most Impressive List of Tepid 2005'
February 26, 2006 at 7:32 PM ET
Geri HPANA

harry potter and the goblet of fire, goblet of fire
---
Even though Harry Potter and the Goblet of Fire has been out of theatres for a few weeks and is out on DVD in less than 3, it's nice to report that BoxOfficeMojo has added the movie to their Most Impressive of Tepid 2005

list. The article discusses the slump in receipts but blames the lack of any good movies to wet the appetites of moviegoers .
6. Harry Potter and the Goblet of Fire - $288.2 million
For a blockbuster franchise to be this buoyant in its fourth outing is truly remarkable. Domestically, it out-grossed the two movies that preceded it, and, worldwide, it was the No. 1 movie of the year.
World-wide the movie has grossed $888.2 million.
Other movies on the list include: March of the Penguins, The Chronicles of Narnia: The Lion, the Witch and the Wardrobe and Mr. & Mrs. Smith.