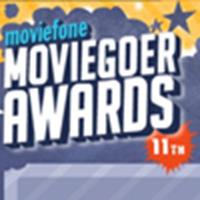 Moviefone's 'Moviegoer Awards'
AOL's Moviefone 'Moviegoer' Awards voting closing soon
February 21, 2006 at 8:15 PM ET
Geri HPANA

brendan gleeson, daniel radcliffe, dan radcliffe, emma watson, harry potter and the goblet of fire, goblet of fire, ralph fiennes
---
With just a few days to go, AOL's Moviefone has asked us to remind you that voting for the 'Moviegoer' Awards is still open but will be closing shortly. Currently Harry Potter and the Goblet of Fire is leading the Movie of the Year category, while Brendan Gleeson is in the lead as the Best Scene-Stealer and the Vilest Villain leader is our own Ralph Fiennes.
You can also vote for Dan and Emma in the Best Actor/Actress of the Year category, both are currently in second place.
Voting will close on Saturday, February 24 with the results announced on Tuesday, February 28th. You can still vote for all your favorites here

.