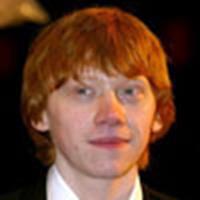 Rupert at the BAFTAs
Rupert Grint attends the BAFTAs
February 19, 2006 at 3:44 PM ET
eudaemonia HPANA (via Various)

goblet of fire, harry potter and the goblet of fire, movie 4, ronald, b.a.f.t.a., award, recognition, nominated, nominee
---
Rupert Grint (a.k.a. Ron Weasley) was recently spotted attending the Orange British Academy Film Awards (BAFTAs) to represent the Harry Potter and the Goblet of Fire cast and crew, as the movie is nominated for Production Design, Achievement in Special Visual Effects and Make-up & Hair.
Red carpet news/fan reports, pictures and video of the actor are now online at RupertGrint.net

.
Fellow Goblet of Fire cast member, Ralph Fiennes (Voldemort) was also in attendance as he is nominated in the best leading actor category for Constant Gardener. Additional photographs can be found at GettyImages, Yahoo! and WireImage, for those interested in star-gazing.
REMINDER: The BAFTAs will be televised tonight

on BBC America, at 8pm ET/PT. So catch it, if you can!
UPDATE: Thanks to Page from DR.co.uk

for sending over some hi-res images of Ralph Fiennes & Imelda Stauton from the event, which you can see here

. The Rupert Grint pictures are courtesy of WireImage

.
UPDATE II: Stuart Craig has won

a BAFTA Award for Production Design, thanks Sybilla.