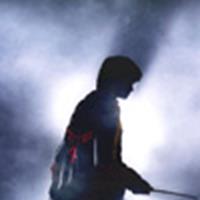 'Goblet of Fire'
'Goblet of Fire' nominated for 8 Saturn Awards
February 15, 2006 at 7:56 AM ET
Geri Wizard News (via Saturnawards.org)

daniel radcliffe, mike newell, harry potter and the goblet of fire, goblet of fire, steve kloves, patrick doyle
---
The Academy of Science Fiction, Fantasy & Horror films has announced the nominations for the 32nd Annual Saturn Awards and Harry Potter and the Goblet of Fire has received 8 nominations

.
The nominations are in the following categories:
Best Fantasy Film
Best Performance by a Younger Actor - Daniel Radcliffe
Best Direction - Mike Newell
Best Writing - Steve Kloves
Best Music - Patrick Doyle
Best Costume - Jany Temime
Best Makeup - Amanda Knight, Dave and Lou Elsey
Best Special Effects - John Richardson, Dennis Muren, Pablo Helman & Randal M. Dutra
The awards will be handed out on May 2 in Universal City.
UPDATE: It would seem that the Saturn Awards site is currently down, please try again later to see the full list of nominees.