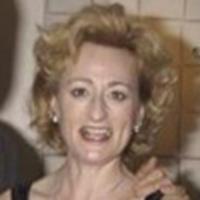 Sian Thomas will portray Amelia Bones
Casting announcements for 'OotP'
February 10, 2006 at 9:19 AM ET
Geri CBBC Newsround

harry potter and the order of the phoenix, order of the phoenix, order of the phoenix casting news, sian thomas, charles hughes, richard macklin, jason boyd, richard leaf, nick shim, lily evans
---
This morning news comes from across the pond of additional casting

for Harry Potter and the Order of the Phoenix.
The role of Amelia Bones will be played by Sian Thomas

, recently seen in Vanity Fair, the Dursleys will be back in full form, Charles Hughes will be a young Wormtail and Susie Shinner will portray a young Lily Potter.
Also Dudley's gang members will consist of Jason Boyd as Piers Polkiss and Richard Macklin as Malcolm. Auror Dawlish will be played by Richard Leaf

and Nick Shim has been cast as Zacharias Smith.