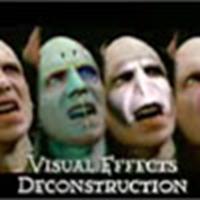 'GoF' DVD
'Goblet of Fire' DVD commercial
February 9, 2006 at 10:36 PM ET
Geri HPANA

harry potter and the goblet of fire dvd, goblet of fire dvd, harry potter and the goblet of fire, goblet of fire
---
The first commecial

for the Harry Potter and the Goblet of Fire DVD has appeared online on the official Potter site. The commercial explains what will be on the special 2-disc version of the movie: film maker commentary, visual effects deconstruction, revealing cast interviews, four exclusive mini-games and more.
The DVD will be released on February 20th in Mainland China, March 7th in the U.S., March 20th in the UK, March 22nd in Italy, March 23rd in Brazil, April 5th in Australia, May 31st in France and.
Thanks to everyone who sent this in.