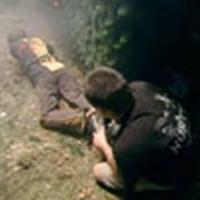 'GoF' Behind-the-scenes
Watch an exclusive clip from 'Goblet' DVD on Amazon
February 3, 2006 at 8:28 PM ET
Geri HPANA (via News Tip)

harry potter and the goblet of fire dvd, goblet of fire dvd, harry potter and the goblet of fire, goblet of fire
---
Before you buy the Harry Potter and the Goblet of Fire DVD you can watch an exclusive clip on Amazon. The clip is of the special effects used during the Maze scene from the movie.
You can go directly

to Amazon to watch it. (Windows Media, 2:00).
Thanks to Charlie from Into the Pensieve

for the tip.