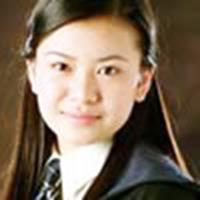 Katie Leung
Katie to appear at Collectormania G-Mex
February 3, 2006 at 2:36 PM ET
eudaemonia HPANA

gmex, scifi, kate leung, rob pattinson, stan ianevski, stan, roger lloyd pack
---
Katie Leung (Cho Chang in the Harry Potter films) has just been added to the list of special guests appearing in Collectormania G-Mex

. As we previously reported, this Sci-Fi/Fantasy Convention will take place in Manchester on the weekend of February 11th-12th.
Katie and her fellow Potter cast members will participate in a "guest talk" scheduled

to take place:
Saturday, February 11:

Harry Potter

Talk 1 (15:20-15:50)

Stanislav Ianevski (Viktor Krum)
Tolga Safer (Karkaroff's Aide)
Matthew Lewis (Neville Longbottom)



Sunday, February 12:

Harry Potter

Talk 2 (13:50-14:20)

Robert Pattinson (Cedric Diggory)
Katie Leung
[Followed by the FAN FICTION AWARDS presentation]
Additionally, Roger Lloyd-Pack (Barty Crouch Sr.) is also been confirmed to appear sometime during the weekend convention. Visit Collectormania G-Mex

website for additional information.