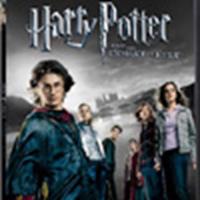 'Goblet of Fire'
'Goblet of Fire' receives Oscar nomination
January 31, 2006 at 9:25 AM ET
Geri HPANA (via Oscars.org)

harry potter and the goblet of fire, goblet of fire
---
Harry Potter and the Goblet of Fire has been nominated for an Oscar in the Achievement in art direction category. The movie will be up against Good Night, and Good Luck, Memoirs of a Geisha, King Kong and Pride & Prejudice.
Congratulations to Stuart Craig and Stephenie McMillan.
You can see the full list of nominees here

. The awards ceremony will be broadcast on ABC on Sunday, March 5th (please check your local listings).