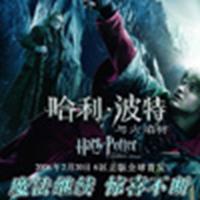 Chinese DVD ad
China to view 'GoF' DVD first
January 30, 2006 at 1:03 PM ET
Geri HPANA (via News Tip)

harry potter and the goblet of fire dvd, goblet of fire dvd
---
The Harry Potter and the Goblet of Fire DVD will be released in Mainland China on February 20, a full two weeks before the U.S. release and one month before the UK.
CAV Warner Home Entertainment, the joint company between Warner Home Video and China Audio and Video Corporation, state that the early release is due to piracy of DVD's prolific in the country. The GoF DVD will have English/Mandarin/Chinese dubs and Chinese captions, and will be priced at 22 China yuan (about 2.73 U.S. dollars).
You can see the advertisement for the DVD here

& thanks to Adam from MagicLeague

for the tip.