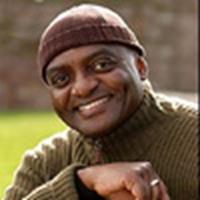 George Harris is Shacklebolt
Casting news for 'OotP'
January 30, 2006 at 9:20 AM ET
Geri CBBC Newsround

robbie jarvis, harry potter and the order of the phoenix, order of the phoenix, order of the phoenix casting news
---
This morning news about additional casting

for Harry Potter and the Order of the Phoenix reached our site.
The role of Kingsley Shacklebolt will be played by George Harris

who has been in such films as Black Hawk Down and the TV series The Long Firm. The role of a young James Potter will not be portrayed by Daniel but by young actor Robbie Jarvis.
Filming is scheduled to start next month.