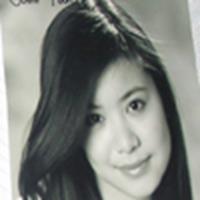 Katie fan picture
Katie returning for 'OotP'
January 28, 2006 at 10:08 AM ET
Geri HPANA (via News Tip)

katie leung, harry potter and the order of the phoenix, order of the phoenix
---
According to Katie Leung's recent fan letter Katie will be returning for Harry Potter and Order of the Phoenix. She also mentions her recent promotional tour for Goblet of Fire in Asia, reading such books as The Da Vinci Code and The Diary of a Young Girl and listening to such music artists as Arctic Monkeys, Queen and U2.
You can see a scan of the letter here

& the signed fan picture here

.
Thanks to Katie Leung Fan

via Ginny for the news.