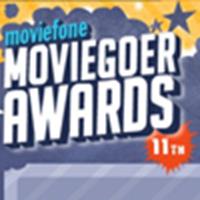 Moviefone's 'Moviegoer Awards'
AOL's Moviefone 'Moviegoer' Awards now open
January 26, 2006 at 7:32 AM ET
Geri HPANA (via News Tip)

harry potter and the half-blood prince, half-blood prince, brendan gleenson, daniel radcliffe, emma watson, ralph fiennes
---
A few weeks ago we mentioned

that AOL's Moviefone had released their nominee list for their 'Moviegoer' Awards and were asking the fans to choose which movies and actors would be on the voting list.
Well the fans have spoken and Harry Potter and the Goblet of Fire has been nominated for Movie of Year. Actors nominated from the movie include Daniel Radcliffe and Emma Watson in the Actor/Actress of the Year categories respectively. Brendan Gleeson has been nominated for the Best Scene Stealer as Mad-Eye Moody, and Ralph Fiennes as his turn as Lord Voldemort in the The Vilest Villain category.
You can go here

to vote and the winners will be announced February 28th.