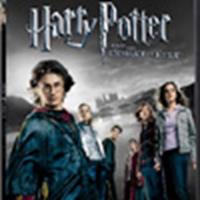 'Goblet of Fire'
'GoF' DVD contents revealed?
January 10, 2006 at 11:05 PM ET
Geri HPANA (via News Tip)

goblet of fire, goblet of fire movie, movie 4, gof, gof movie
---
Details of the Harry Potter and the Goblet of Fire DVD contents have been sent to us and while we will treat this as a rumor until confirmed by Warner Bros. we wanted to share with you know some of the segments that may be contained on the DVD.
Content includes:
DVD 1

Main film

DVD 2

Special Features
Exciting Additional Scenes available
Conversations with the Cast – Daniel Radcliffe, Emma Watson, Rupert Grint

Fun Interactive Challenges Including:

Triwizard Tournament: Dragon Challenge
Triwizard Tournament: Lake Challenge
Triwizard Tournament: Maze Challenge
To the Graveyard and Back Challenge

Breathtaking Making-of Featurettes and Behind the Scenes:

Harry vs. the Horntail: The First Task
In Too Deep: The Second Task
The Maze: The Third Task
Meet the Champions
He Who must Not Be Named
Preparing for the Yule Ball

Exhilarating DVD-ROM Features Including:

EA Game Demo
Magical Trading Cards
Hogwarts Timeline
Web interactivity

Thanks to Richard from HPF for the tip.

Also thanks to HPFZ for letting us know that DVDTown has just posted the details for the 2-disc DVD, with a price tag of $30.97 and a release date of March 7th.

Again, we are awaiting confirmation of this information from Warner Bros. so please treat this as a rumor until we post otherwise.