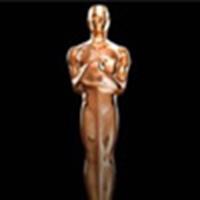 The Oscar award
'Goblet of Fire' on Oscar list for sound editing
January 9, 2006 at 9:54 PM ET
Geri The Leaky Cauldron (via Oscars.org)

harry potter and the goblet of fire, goblet of fire
---
The Academy of Motion Picture Arts and Sciences announced today the list of films up for consideration in the Achievement in Sound Editing category and Harry Potter and the Goblet of Fire is up against:
King Kong
Chronicles of Narnia
Memoirs of a Geisha
Star Wars: Episode III Revenge of the Sith
Walk the Line
War of the Worlds
Academy members will view clips from all seven films and narrow it down to the final three. The award nominations will be announced on January 31st. Stay tuned.