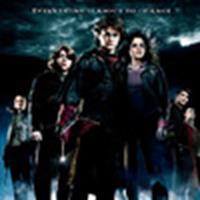 'Goblet of Fire'
'GoF' sets IMAX record
January 9, 2006 at 10:11 AM ET
Geri Yahoo! News (via CNW Group via Yahoo! Finance)

harry potter and the goblet of fire, goblet of fire
---
Warner Bros. Pictures and the IMAX Corporation announced

today that Harry Potter and the Goblet of Fire: The IMAX Experience is now their highest grossing movie beating the record set by Batman Begins: The IMAX Experience, which grossed $15.9 million in 2004. Goblet of Fire had a worldwide gross of more than $16 million from only 89 screens.
Dan Fellman, President of Domestic Distribution at Warner Bros. Prictures said:
Releasing Harry Potter and the Goblet of Fire in IMAX theatres enabled audiences to experience the adventure in a whole different way. IMAX has established a new distribution platform that generates incremental revenues for event films, and integrating the IMAX release into the entire Harry Potter campaign contributed to the continuing excitement and success of the film.
While IMAX Co-Chairmen and Co-CEOs Richard L. Gelfond and Bradley J. Wechsler remarked that:
Despite the industry's overall box office decline, IMAX DMR(R) films saw a steady increase in grosses last year. Given the strength of our film slate for 2006, and the growing IMAX(R) theatre network, we believe this new record may be short-lived.